Learn how to dock a boat like a pro everytime.
Dawson's lessons are all about simplifying docking and First Mate safety
with tips and tricks that replace the fear and frustration with fun.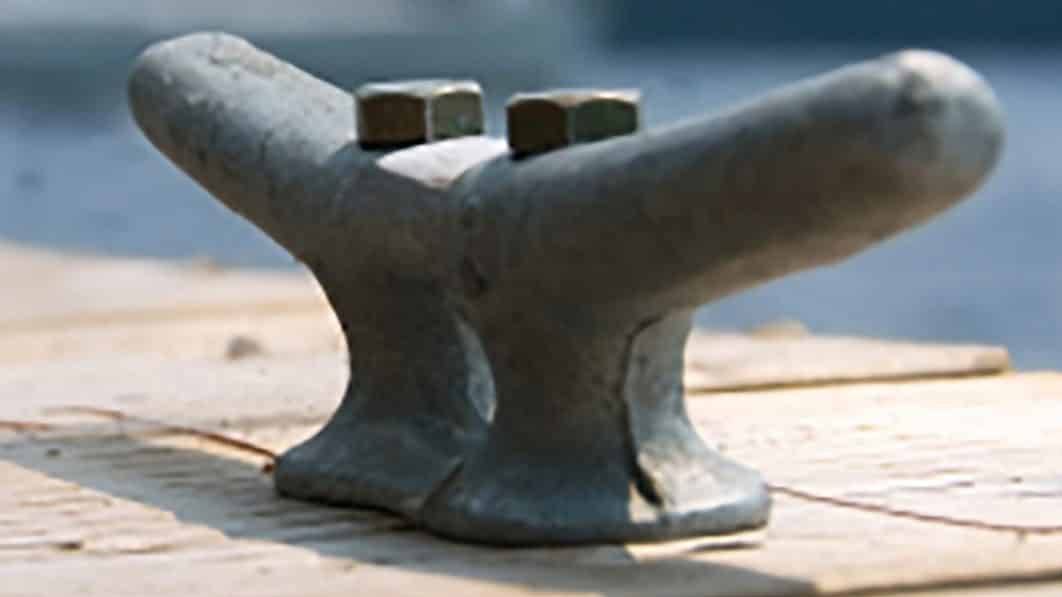 Without Instructions for Your Specific Boat Drive
You're Doomed to Frustration…
Each Drive System Has it's Own Set of Tricks and it's Own Set of Docking Instructions
Lessons are available for Power and Sailboats with single or twin engines. Depending on your boat type, you'll need the right lesson for outboard, sterndrive or inboard motors.
Each Lesson gives you a great return with minimal investment
No waiting, no shipping charge, just download.
---
Are You Ready to Dock Your Boat Stern First?
When you have mastered docking bow first from the intro lessons (usually takes several weeks or a full season), you will be ready for Advanced Lessons to learn stern first docking and many more neat docking maneuvers covered in great detail.
What Other's are Saying About Our Boat Docking Lessons…
"The only mistake I made in buying books about boating was not to get yours first. It would have saved me about $75.00 in other books that aren't half as informative as yours. Your book has helped me in understanding the boat basics and correct way to bring a boat into a slip."

Arnold Mackey, California
---
I want to thank you for a book that finally made sense! Everything else on the internet was either for sailing vessels, twin screw or for a single screw with a rudder! You have made our boating experience with our new boat completely relaxed with no stress and we hit the slip every time on our first attempt using your instructions.

Thanks again!! I will be telling everyone to pick up your books and tips!

Tamara McAllister, ON
Don't Do What Doesn't Work
Many instructions for handling and operating your boat are regurgitated outdated instructions from the original instructions written in the 20's, 30's, 40's and 50's. However, power boats have changed drastically since then and no one else has updated the instructions required for the new power boats. Don't do what doesn't work!
Most instructions don't include securing your boat to the dock during the docking procedure!
Our Definition of Docking your Boat is…
Confidently and safely bringing your boat into your slip or alongside your dock AND securing it to the dock in any conditions without yelling, swearing, jumping, boat hooks, bionics, dock helpers, guesswork or embarrassment.
"You will find that boating provides a wonderful relaxing experience that strengthens relationships, builds character, extends lives, or you just aren't doing it right.

The means to further enhancing your boating experience involves, in addition to more power, the reduction of risk and elimination of anxiety.

I have found this best accomplished through knowledge gleaned from appropriate training and experiences for someone who has the boat information.

My family and I have found Doug and Brenda Dawson's eLesson an indispensable resource. Whether a novice, or seasoned boater, you will benefit from the Dawsons' expertise."

Stephen Pollock P.Eng., ON
How to Dock Your Boat Lessons
Each Lesson will walk you through the step-by-step procedure of bringing your boat alongside the dock with the boat basics for the new boater who is just learning to boat as well as a better way for some seasoned boaters. Learning to operate and dock a boat is easy when you learn the correct procedures.
Like an invisible driving instructor, Doug will patiently whisper in your ear (no one in the marina will see him coaching you). Simply print it out and re-read the docking lesson as many times as you require, to learn how to confidently dock your boat like a pro.
It's easy to pay $100 per hour or more for lessons. No more! With Doug's lessons you will be docking your boat like a pro every time for a fraction of the price.
With tricks tailored to every type of drive system, even boaters who think they can dock their boats will be able to put on a show and look like a pro!
You and your First Mate can dock your boat like a professional team every time, and be the envy of your boating friends. Be sure to share the lesson with your First Mate and you'll both be on the same page! No yelling! No jumping! No swearing! No injuries!
When you follow the instructions in the Lessons, you too will be docking a boat like a pro..even in close quarters and tight maneuvering.
The Authority on How to Dock a Boat
"The recognized docking authority", Doug (5th generation boater) has published instructions for recreational boaters, for each drive system. Introductory and Advanced Lessons, with step-by-step instructions for docking a boat in hundreds of docking scenerios, are instantly accessible world-wide in downloadable pdf format to help boaters learn how to dock a boat. He has driven, demonstrated, tested, reviewed and handled every type of boat and drive system and knows how to teach others with easy-to-follow boat docking instructions.
Learn your boat's unique dance moves and be able to waltz smoothly, right up to your dock.
Docking a Boat is Easy when you know how! Download your Lesson now.
---
No-Risk Money Back Guarantee!
There is absolutely no way that you can lose-except by not taking me up on this offer. If you don't agree that this is the most impactful, eye-opening and practical information you've ever received on the subject of docking your boat, simply email me and I'll issue you a 100% refund of the purchase price no questions asked. You've got 30 full days to use and profit from this unique information or else ask (and receive) an immediate refund.